$27.99
AUD
$32.99
(15% off)
Category: Sci-Fi/Fantasy
A lone astronaut must save the earth from disaster in this incredible new science-based thriller from the Sunday Times bestselling author of The Martian. AVAILABLE FOR PRE-ORDER NOW: from the bestselling author of THE MARTIAN 'If you like a lot of science in your science fiction, Andy Weir is the wr iter for you. . . This one has everything fans of old school SF (like me) love.' GEORGE R.R. MARTIN 'Brilliantly funny and enjoyable. One of the most plausible science fiction books I've ever read' TIM PEAKE, astronaut 'Weir's finest work to date. . . This is the one book I read last year that I am certain I can recommend to anyone, no matter who, and know they'll love it.' BRANDON SANDERSON________________________________________A lone astronaut.An impossible mission.An ally he never imagined. Ryland Grace is the sole survivor on a desperate, last-chance mission - and if he fails, humanity and the earth itself will perish. Except that right now, he doesn't know that. He can't even remember his own name, let alone the nature of his assignment or how to complete it. All he knows is that he's been asleep for a very, very long time. And he's just been awakened to find himself millions of miles from home, with nothing but two corpses for company. His crewmates dead, his memories fuzzily returning, Ryland realizes that an impossible task now confronts him. Hurtling through space on this tiny ship, it's up to him to puzzle out an impossible scientific mystery-and conquer an extinction-level threat to our species. And with the clock ticking down and the nearest human being light-years away, he's got to do it all alone. Or does he? An irresistible interstellar adventure as only Andy Weir could imagine it, Project Hail Mary is a tale of discovery, speculation, and survival to rival The Martian -- while taking us to places it never dreamed of going.________________________________________'One of the most original, compelling, and fun voyages I've ever taken.' ERNEST CLINE, author of Ready Player One and Ready Player Two 'Undisputedly the best book I've read in a very, very long time. Mark my words: Project Hail Mary is destined to become a classic.' BLAKE CROUCH 'An unforgettable story of survival and the power of friendship - nothing short of a science-fiction masterwork.' KIRKUS REVIEWS 'A suspenseful portrait of human ingenuity and resilience [that] builds to an unexpectedly moving ending. A winner.' PUBLISHERS WEEKLY 'Weir returns with gusto . . . his writing flows naturally, and his characters and dialogue crackle with energy. With this novel, he takes his place as a genuine star in the mainstream SF world.' BOOKLIST ...Show more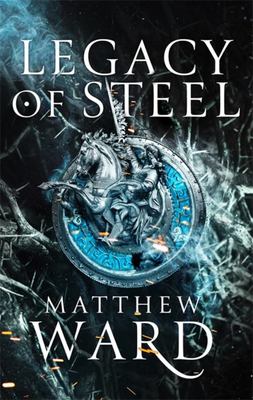 $32.99
AUD
Category: Sci-Fi/Fantasy | Series: The\Legacy Trilogy Ser.
Warfare, myth and magic collide in Legacy of Steel, the spectacular sequel to Matthew Ward's acclaimed fantasy debut, Legacy of Ash. A year has passed since an unlikely alliance saved the Tressian Republic from fire and darkness - at great cost. Thousands perished, and Viktor Akadra - the Republic's ch ampion - has disappeared. While the ruling council struggles to mend old wounds, other factions sense opportunity. The insidious Parliament of Crows schemes in the shadows, while to the east the Hadari Emperor gathers his armies. As turmoil spreads across the Republic, its ripples are felt in the realms of the divine. War is coming . . . and this time the gods themselves will take sides. Praise for the series: 'A hugely entertaining debut' John Gwynne 'Epic fantasy as it should be; big, bold and very addictive' Starburst 'Incredible action scenes' Fantasy Hive 'Magnificent and epic' Grimdark Magazine   ...Show more
Later
by Stephen King
$19.99
AUD
Category: Sci-Fi/Fantasy
#1 bestselling author Stephen King returns with a brand-new novel about the secrets we keep buried and the cost of unearthing them. SOMETIMES GROWING UP MEANS FACING YOUR DEMONS The son of a struggling single mother, Jamie Conklin just wants an ordinary childhood. But Jamie is no ordinary child. Born w ith an unnatural ability his mother urges him to keep secret, Jamie can see what no one else can see and learn what no one else can learn. But the cost of using this ability is higher than Jamie can imagine — as he discovers when an NYPD detective draws him into the pursuit of a killer who has threatened to strike from beyond the grave. Later is Stephen King at his finest, a terrifying and touching story of innocence lost and the trials that test our sense of right and wrong. With echoes of King's classic novel It, Later is a powerful, haunting, unforgettable exploration of what it takes to stand up to evil in all the faces it wears. ...Show more
$32.99
AUD
Category: Sci-Fi/Fantasy
The highly anticipated sequel to the beloved worldwide bestseller Ready Player One, the near-future adventure that inspired the blockbuster Steven Spielberg film.   AN UNEXPECTED QUEST. TWO WORLDS AT STAKE. ARE YOU READY?  Days after winning OASIS founder James Halliday's contest, Wade Watts makes a dis covery that changes everything. Hidden within Halliday's vaults, waiting for his heir to find, lies a technological advancement that will once again change the world and make the OASIS a thousand times more wondrous--and addictive--than even Wade dreamed possible.   With it comes a new riddle, and a new quest -- a last Easter egg from Halliday, hinting at a mysterious prize. And an unexpected, impossibly powerful, and dangerous new rival awaits, one who'll kill millions to get what he wants.   Wade's life and the future of the OASIS are again at stake, but this time the fate of humanity also hangs in the balance.  Lovingly nostalgic and wildly original as only Ernest Cline could conceive it, Ready Player Two takes us on another imaginative, fun, action-packed adventure through his beloved virtual universe, and jolts us thrillingly into the future once again.   ...Show more
$32.99
AUD
Category: Sci-Fi/Fantasy | Series: Stormlight Archive Ser.
The Stormlight Archive saga continues inRhythm of War, the eagerly awaited sequel to Brandon Sanderson's #1New York Times bestsellingOathbringer, from an epic fantasy writer at the top of his game. After forming a coalition of human resistance against the enemy invasion, Dalinar Kholin and his Knights R adiant have spent a year fighting a protracted, brutal war. Neither side has gained an advantage. Now, as new technological discoveries begin to change the face of the war, the enemy prepares a bold and dangerous operation. The arms race that follows will challenge the very core of the Radiant ideals, and potentially reveal the secrets of the ancient tower that was once the heart of their strength.   ...Show more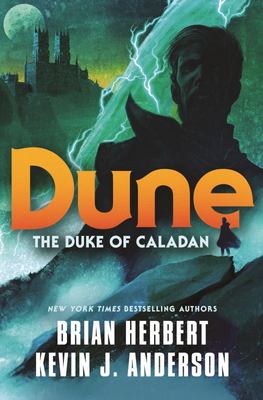 $32.99
AUD
Category: Sci-Fi/Fantasy
A legend begins in Dune: Duke of Caladan - first in the Caladan Trilogy which will lead into the events of the original Dune.   Leto Atreides, Duke of Caladan and father of the Muad'Dib. While all know of his fall and the rise of his son, little is known about the quiet ruler of Caladan and his partner Jessica. Or how a Duke of an inconsequential planet earned an emperor's favor, the ire of House Harkonnen, and set himself on a collision course with his own death. This is the story.      Through patience and loyalty, Leto serves the Golden Lion Throne. Where others scheme, the Duke of Caladan acts. But Leto's powerful enemies are starting to feel that he is rising beyond his station, and House Atreides rises too high. With unseen enemies circling, Leto must decide if the twin burdens of duty and honor are worth the price of his life, family, and love. ...Show more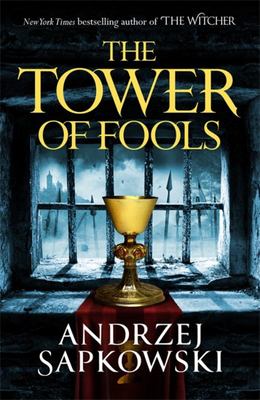 $32.99
AUD
Category: Sci-Fi/Fantasy
From the New York Times bestselling author of the legendary Witcher series--the books that inspired the Netflix show and the hit video games--comes the first in an epic new trilogy.   Reinmar of Bielawa, sometimes known as Reynevan, is a doctor, a magician and, according to some, a charlatan. And when a thoughtless indiscretion finds him caught in the crosshairs of powerful noble family, he is forced to flee his home.   But once he passes beyond the city borders, he finds that there are dangers ahead as well as behind. Strange mystical forces are gathering in the shadows. And pursued not only by the affronted Stercza brothers, bent on vengeance, but also by the Holy Inquisition, Reynevan finds himself in the Narrenturm, the Tower of Fools.   The Tower is an asylum for the mad, or for those who dare to think differently and challenge the prevailing order. And escaping the Tower, avoiding the conflict around him, and keeping his own sanity might prove a greater challenge than Reynevan ever imagined.     ...Show more
$19.99
AUD
Category: Sci-Fi/Fantasy | Series: Crescent City
Think Game of Thrones meets Buffy the Vampire Slayer with a drizzle of E.L. James - Telegraph Perfect for fans of Jessica Jones and True Blood, this is a blockbuster modern fantasy set in a divided world where one woman must uncover the truth to seek her revenge. Half-Fae, half-human Bryce Quinlan love s her life. Every night is a party and Bryce is going to savour all the pleasures Lunathion also known as Crescent City has to offer. But then a brutal murder shakes the very foundations of the city, and brings Bryce's world crashing down. Two years later, Bryce still haunts the city's most notorious nightclubs but seeking only oblivion now. Then the murderer attacks again. And when an infamous Fallen angel, Hunt Athalar, is assigned to watch her every footstep, Bryce knows she can't forget any longer. As Bryce and Hunt fight to unravel the mystery, and their own dark pasts, the threads they tug ripple through the underbelly of the city, across warring continents, and down to the deepest levels of Hel, where things that have been sleeping for millennia are beginning to stir ... With unforgettable characters and page-turning suspense, this richly inventive new fantasy series by #1 New York Times bestselling author Sarah J. Maas delves into the heartache of loss, the price of freedom and the power of love.   ...Show more
$32.99
AUD
Category: Sci-Fi/Fantasy | Series: A\Chorus of Dragons Ser.
Could this life be their last?The city of Atrine lies in ruins. And now Relos Var has revealed his plan to free the monstrous god, Vol Karoth, the end of the world is closer than ever.To buy time for humanity, Kihrin and his friends need to convince a king to perform an ancient ritual. The power release d would imprison the god for an age to come. But this may come at too high a price for the King of the Vane, as the ritual would strip his people of their immortality. As a result, some will do anything to prevent this ritual - including assassinating those championing this solution. Worse, Kihrin must come to terms with a horrifying possibility. It seems his connection to Vol Karoth is growing in strength . . . but what does it mean? And how can Kihrin hope to save his world, when he might be the greatest threat of all?The Memory of Souls is the third book in A Chorus of Dragons by Jenn Lyons.'Everything epic fantasy should be: rich, cruel, gorgeous, brilliant, enthralling and deeply deeply satisfying. I loved it' - Lev Grossman on The Ruin of Kings'Lyons proves she is worthy of comparison to other masters of epic fantasy' - Booklist starred review on The Name of All Things ...Show more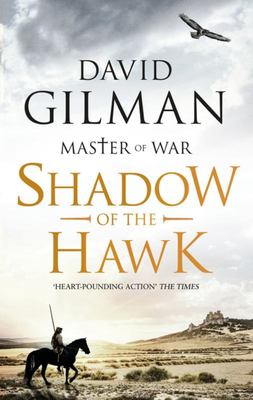 $32.99
AUD
Category: Sci-Fi/Fantasy | Series: Master of War Ser.
Thomas Blackstone, Edward III's Master of War takes to Spain in the seventh instalment of David Gilman's gripping chronicle of the Hundred Years' War. Winter, 1364.Sir Thomas Blackstone, Edward III's Master of War, has travelled to France to secure Brittany for England. In the throes of battle, he resc ues a Castilian boy, Lazaro, who just witnessed the murder of the young queen. It is suspected that the king - along with Velasquita Alcon de Lugo, the beautiful witch who serves him - assassinated his queen. But Lazaro knows that is not the case. With the king in hiding and the French army advancing Castile is on its knees. So Blackstone is ordered to Castile, to defend England's ally from the French. Accompanied only by a small band of his men and a group of Moorish cavalrymen loyal to the king, Blackstone must protect Lazaro if they are to uncover the true assassin. They will face extreme danger, savage battles and a cold and bitter winter on their journey, and Blackstone will find himself the assassin's target. For the Master of War, the shadow of death is always present. ...Show more
$32.99
AUD
Category: Sci-Fi/Fantasy
It started with poison and rebellion. It continues with war and witchcraft. The deadly siege of Silasta woke the ancient spirits, and the city-state must find its place in this new world of magic. But people and politics are always treacherous, and it will take all of Jovan and Kalina's skills to save t he city-state when witches and assassins set their sights to domination. Poison was only the beginning . . .   ...Show more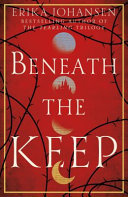 $32.99
AUD
Category: Sci-Fi/Fantasy
In a world far in the future, society in the Tearling has reverted to feudalism. Evil forces have converged to ensure that the rich and powerful stay in control while the poor are plunged into ever-greater depths of suffering. The only hope is a prophecy, whispered about among the poor, that a True Que en will rise up and save the kingdom from succumbing completely to despotism. But, none of this affects the Mace. We meet the Mace in the beginning of his life, when he is enslaved as a paid fighter in the Creche, the clandestine and sinister underworld beneath the kingdom. The decrepit Creche is the only home Mace has ever known. Meanwhile in the Keep and in the countryside, some of the same villains at play in the Mace's world are inciting ever-escalating class conflict. Princess Elyssa must decide if she should align herself with her mother the Queen, or join the socialist rebellion group Blue Horizon, which has captured her heart. As the people rioting across the countryside decide Elyssa holds the key to the Kingdom's future, she is running out of time to make her choice--and to outrun those who hope to make it for her. When the Mace must leave the Creche for the first time in his life, his own fate intertwines with the prophecy of the princess and the battles of country peasants uniting in mutiny, and everything changes. The hope that Elyssa represented may be snuffed out by dark magic, and the Mace finds himself called into the service of something bigger than himself -- a fight for a better world. ...Show more