$29.99
AUD
Category: Reference/Dictionary
In colour, and packed with fascinating features on language, Collins Australian Compact Dictionary is the ideal handy reference for people who love language. With extended word histories, surprising folk etymologies, notes on words borrowed from other languages, and a fantastic supplement, this thoughtf ully designed dictionary is large enough to include all the words and definitions you need, but small enough to hold in one hand. With a clear colour design and easy-to-use layout, browsing is easier than ever. All in all the perfect book for crossword solvers, word-game enthusiasts, and anyone with a passion for English. ...Show more
$19.99
AUD
Category: Reference/Dictionary
The Macquarie Concise Thesaurus is in the form of an A-Z dictionary of synonyms. It has been produced directly from the respected Macquarie Thesaurus.Featuring:- Over 200,000 synonyms, from the colourfully colloquial to the scientifically specific- Wide range of contemporary words- Australian English, i ncluding Aboriginal English- Many phrases and informal expressionsWith words and phrases listed in alphabetical order, the Macquarie Concise Thesaurus is an ideal reference book. No matter what word comes to mind, you can use it to reach straight into this treasure-house of language. ...Show more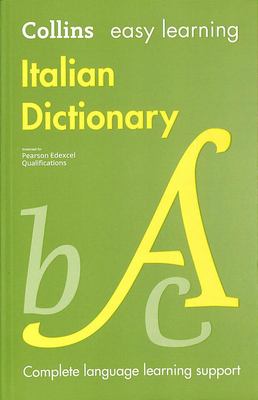 $22.99
AUD
Category: Reference/Dictionary | Series: Collins Easy Learning Italian Ser.
An up-to-date, easy-reference dictionary with practical and fun supplements, ideal for learners of Italian, and especially those looking for exam success. Designed for learners of Italian, whether you are studying for exams at school, in an evening class, for business or to go on holiday to Italy. Cover ing everyday Italian and English (including all essential set expressions) and key curriculum words are highlighted to help with exam preparation. Clear and concise language notes provide information on common errors and confusable words, while handy culture notes explain cultural differences. Italian verbs are cross-referred to comprehensive verb tables, helping you find all the Italian verb forms you need. Combined with a text which is colour-coded and very easy to navigate. Visit www.collins.co.uk/languagesupport to access downloadable resources to help you practise and consolidate your language skills. ...Show more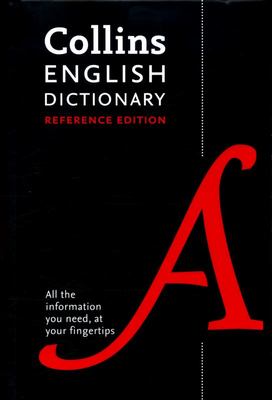 $39.99
AUD
Category: Reference/Dictionary
The perfect reference dictionary for everyday use with over 290,000 words, phrases, and definitions and now updated with thousands of fascinating encyclopedic entries with key facts and dates, people and places. - Ideal for use in the office, at home and for study, thousands of facts and figures lie at your fingertips. - Practical writing support with hundreds of language tips for everyday use plus guidance on how to improve your writing. - An ultra-clear layout and durable hardback format make this a user-friendly and robust dictionary for everyday use. ...Show more
$14.99
AUD
Category: Reference/Dictionary
Over 50,000 clues, over 160,000 solutions--more clues, more solutions than any other book in America. Plus unique long-word finder--makes the tough spots easy to solve! Completely alphabetical, comprehensive, up to the minute, here's the new indispensable crossword puzzle dictionary, the one invaluable guide to solving the most difficult puzzles--including competitions. Arranged for quick and easy reference, it's the crossword fan's home and traveling companion, the best in the U.S.A. ...Show more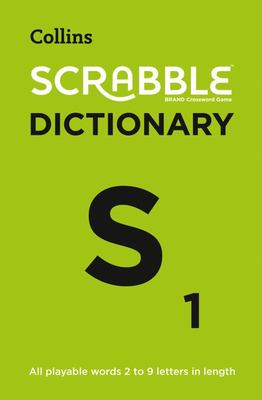 $19.99
AUD
Category: Reference/Dictionary
An essential resource for all serious Scrabble players. This major new edition is fully updated to include all valid words between 2 and 9 letters in length from the latest official Scrabble word list, and allows players to settle disputes over the eligibility of words. This book includes all playable w ords of two to nine letters in length, in one easy-to-follow straight alphabetical list. The short definitions, given for every main word listed, have been updated for this new edition, and allow players to check meanings of words without having to consult a second dictionary. Collins Scrabble dictionaries are endorsed by Mattel and are an essential reference for all Scrabble players. SCRABBLE(tm) is a registered trademark of J. W. Spear & Sons Ltd., a subsidiary of Mattel, Inc.© 2019 Mattel, Inc. All Rights Reserved. ...Show more
$19.99
AUD
Category: Reference/Dictionary | Series: Collins Essential Ser.
The home of trusted English dictionaries and thesauruses for everyday language use. The perfect dictionary reference with 200,000 words and phrases for daily use. Language usage notes help you choose the right word and the easy-to-use layout allows you to find what you're looking for quickly and easily. Specially tailored to meet your needs at home, school, and in the office, offering comprehensive definitions and word tips to provide help with English usage. You will find all the words and definitions you need, with comprehensive coverage of the language we use every day. It also contains the latest words to enter the language. The clear layout ensures you can find the words you need quickly. This edition contains an invaluable supplement on the most common mistakes and controversial issues in English. ...Show more
Items per page:
1 - 7 of 7