$14.99
AUD
Category: Children/Teenage Fiction | Series: Awesome Friendly Kid
Scare yourself silly with Rowley Jefferson's Awesome Friendly Spooky Stories by Jeff Kinney, the #1 international bestselling author of Diary of a Wimpy Kid! Grab a flashlight, crawl under the covers, and dive into the twisted, unexpectedly hilarious world of Rowley Jefferson's imagination. You'll meet zombies, vampires, ghosts, and much more in these comically terrifying tales. Rowley's spooky stories might leave you laughing, but beware-you could end up sleeping with the lights on! And don't miss Rowley Jefferson's first two awesome friendly books, the instant #1 bestsellers Diary of an Awesome Friendly Kid- Rowley Jefferson's Journal and Rowley Jefferson's Awesome Friendly Adventure! ...Show more
$14.99
AUD
Category: Children/Teenage Fiction | Series: Funny Kid Ser.
Ready to see a real-life alien? Laugh your head off with the super-popular Funny Kid series! Every kid wants to laugh, but Max is the boy who can make it happen.He's also the kid who wants to spend the most boring school holidays ever coming up with the greatest prank of all time. Max is the funny kid a nd it's time to prank the world!Conspiracy theories, crop circles, alien invasions, a mayor who has lost his marbles and the most Un-Fun Fair in the universe are just some of the things in store for Max and his friends in this brand-new Funny Kid adventure.FUNNY KID is the mega-bestselling series from author-illustrator Matt Stanton that's got everyone laughing! PRAISE FOR FUNNY KID'my favourite thing in the book was everything' - Elliott'better than Wimpy Kid, Big Nate and Tom Gates combined' - Ally'humour is injected into every page' - Children's Book Council of Australia's Reading Time'absolutely hilarious' - Tim Harris, author of the Exploding Endings series   ...Show more
$15.99
AUD
Category: Children/Teenage Fiction | Series: Skydragon
May 2021 Release  Amber is back! The second book in the high-flying adventure series from Anh Do.   Amber held her arms out. Surround me. Locusts, beetles, bees and all manner of flying insects nestled together tightly. Shapes formed. Horns on her head, claws on her hands and feet. A thick, long tail. She was a dragon! Amber is on the run. What will happen when she and the Firefighter finally come face to face?   ...Show more
$15.99
AUD
Category: Children/Teenage Fiction
A MYSTERIOUS DOORWAY! (Sure, it's in a restaurant that serves poop, but that doesn't make it any less mysterious. OK?) Behold! What lies beyond?! An evil centipede? An alternate universe? A few decent explanations? VRRRING! NING! NING! NING! Hey, was that a CHAINSAW?! Let's see if you can read and run a t the same time... GO! It's the BAD GUYS EPISODE 13.   ...Show more
$4.99
AUD
$14.99
(66% off)
Category: Children/Teenage Fiction | Series: Treehouse
Andy and Terry's treehouse now has 13 new storeys, including a tiny-horse level, a pyjama-party room, an Underpants Museum, a photo-bombing booth, a waiting room, a Door of Doom, a circus, a giant-robot-fighting arena, a traffic school, a water-ski park filled with flesh-eating piranhas and a treehouse visitor centre with a 24-hour information desk, a penguin-powered flying treehouse tour bus and a gift shop. Well, what are you waiting for? Come on up! ...Show more
$16.99
AUD
Category: Children/Teenage Fiction | Series: Tom Gates
The brand new bestseller from multi-million copy selling author and illustrator Liz Pichon. A laugh-outloud, fully illustrated collection of stories starring Tom Gates and his friends, family and foes!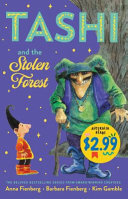 $2.99
AUD
Category: Children/Teenage Fiction
In this Australia Reads exclusive story, can Tashi use Much-to-Learn's spell to outsmart the Wicked Baron and stop the old forest from disappearing?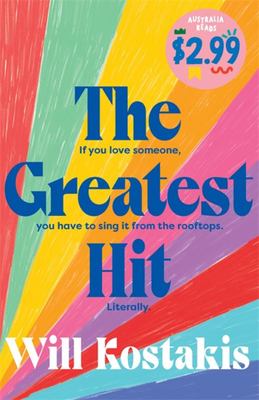 $2.99
AUD
Category: Children/Teenage Fiction
When you love somebody, you have to sing it from the rooftops, literally. But can Tessa reveal the truth behind the viral music video that made her internet-famous? An exclusive story for AUSTRALIA READS. People look at Tessa and see her biggest mistake. While everyone else her age is taking their bold first steps into adulthood, she's just trying to outrun a song that went viral when she was fourteen. But now - an opportunity. A profile as one of The Five Most Forgettable Internet Celebrities of the Decade So Far gives her the chance to right a wrong, and the courage to sing her greatest hit as it was originally written. But will it be enough to win back the person she hurt? An exclusive story for AUSTRALIA READS from one of Australia's leading YA writers. ...Show more
$15.99
AUD
Category: Children/Teenage Fiction | Series: Rise of the Mythix
Enter the Griffin!The Unicorn, Minotaur and Griffin are united at last. Surely together they will be unstoppable! But the evil Collector is not going to give up without an epic fight, and not all the beasts of legend are on the side of good...Will our heroes finally fulfill their destiny? 
$22.99
AUD
Category: Children/Teenage Fiction
From the author of the award-winning His Name was Walter comes another magical mystery story that will delight Emily Rodda fans. Buttons three, attend to me! Take me where I want to be! No one saw Eliza Vanda arrive in Tidgy Bay that rainy winter afternoon. The sign advertising 'Cabins for Rent' was al most hidden by a pile of builder's rubble, but Eliza Vanda didn't seem at all put out by the mess.'This is a nice little pocket,' she said. 'It should suit us very well. ' Life hasn't been much fun for Milly Dynes lately. There seem to be problems everywhere she looks. She's always loved her home in Tidgy Bay, but at the moment she wishes she was somewhere -anywhere - else. Then Eliza Vanda turns up-and magic comes with her ... A sparkling new fantasy adventure from multi-award-winning author Emily Rodda. AWARDS FOR HIS NAME WAS WALTER:Winner - 2019 Prime Minister's Literary Awards (Children's Literature)Winner - 2019 Australian Book Design Awards (Children's Fiction Book)Winner - 2019 CBCA Book of the Year Awards (Younger Readers)Shortlisted - 2019 Davitt Awards (Children's)Shortlisted - 2019 QLD Literary Awards (Griffith University Children's Book Award)Shortlisted - 2018 Aurealis Awards (Best Young Adult Novel)   ...Show more
$16.99
AUD
Category: Children/Teenage Fiction
Pearl and Vally Cole live in a bookshop. And not just any bookshop. In 1893, Cole's Book Arcade in Melbourne is the grandest bookshop in the world, brimming with every curiosity imaginable. Each day brings fresh delights for the siblings: voice-changing sweets, talking parrots, a new story written just for them by their eccentric father. When Pearl and Vally learn that Pa has risked the Arcade - and himself - in a shocking deal with the mysterious Obscurosmith, the siblings hatch a plan. Soon they are swept into a dangerous game with impossibly high stakes: defeat seven challenges by the stroke of midnight and both the Arcade and their father will be restored. But if they fail Pearl and Vally won't just lose Pa - they'll forget that he and the Arcade ever existed. ...Show more
$16.99
AUD
Category: Children/Teenage Fiction | Series: Wednesday Weeks Ser.
In a world of magic, can science save the day? Wednesday Weeks never wanted to be a sorcerer's apprentice. She'd rather study science than magic. But when her cloak-wearing, staff-wielding grandpa is captured by a power-hungry goblin king, Wednesday must find a way to embrace her magical heritage and re scue him from the dreaded Tower of Shadows. Luckily, she's not alone. Her best friend Alfie is a prime-number fan and robotics expert who's all-in on Wednesday's epic plan involving parallel universes, swords of power, and a wise-cracking talking skull. But it's going to take more than science, magic, and the world's cutest robot to take down this bad guy. Because the goblin king is playing for the ultimate prize - and Wednesday and Alfie just walked into his trap...   ...Show more